[ Abaiang traditional church]
Abaiang, also known in the past as Charlotte Island is in the Northern Gilbert Islands, is a coral atoll of Kiribati, located in the west-central Pacific Ocean. Abaiang has a population of 5,502. A large lagoon supports a diversity of fish species, providing plentiful seafood to the local population.
Agriculture consists mainly of breadfruit, banana and papaya as well as the coconut.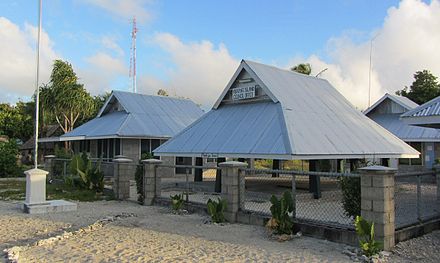 There are ten primary schools on Abaiang, with a combined roll of 985 students in 2011 and 370 secondary school students in the three secondary schools.