[Marshal Islands map ]
The Marshall Islands are between Hawaii and the Philippines. It is an independent island country, with a population of 58,413 people. Marshallese and English are spoken in the island nation. Ninety-seven percent of the people are Christians.
The Marshall Islands is a democratic republic with an executive presidency in free association with the United States. The U.S. provides defense, subsidies, and access to U.S.-based agencies such as the Federal Communications Commission and the United States Postal Service.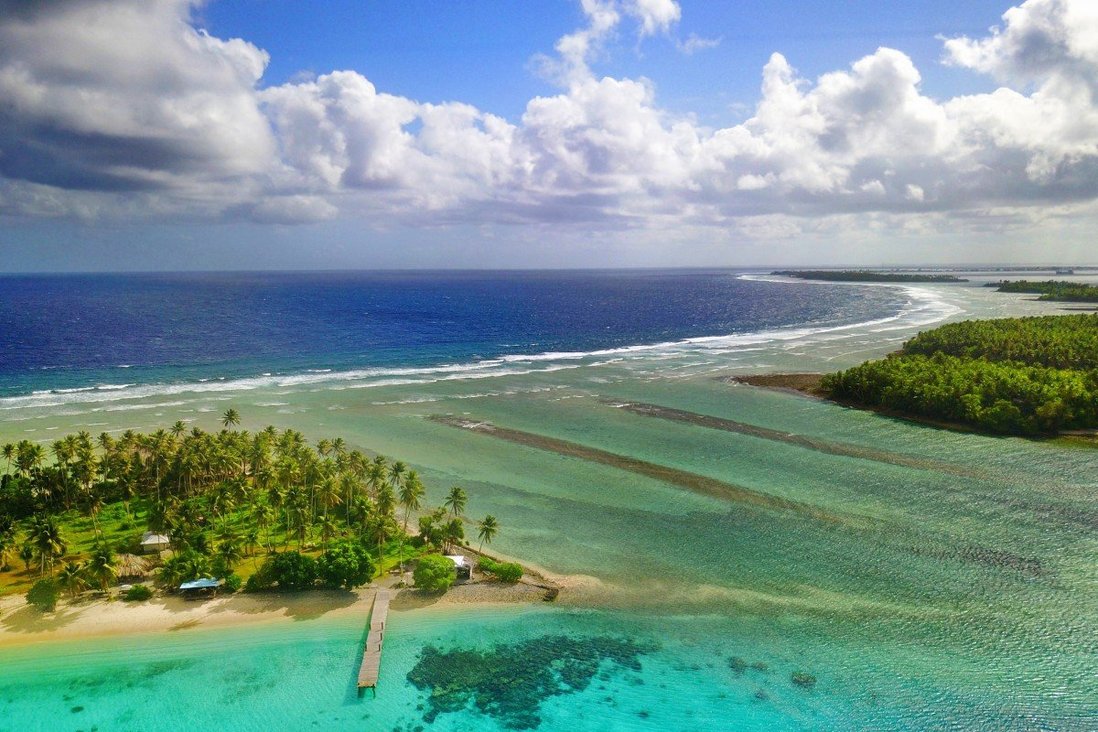 In October 2011, the government declared that an area of nearly 2,000,000 square kilometers (772,000 sq mi) of the ocean shall be reserved as a shark sanctuary. This is the world's largest shark sanctuary.
The Marshall Islands serve the international shipping industry as a flag of convenience for commercial vessels. The Marshallese registry started operations in 1990. The registry is managed through a joint venture with International Registries, Inc., a US-based corporation that has offices in major shipping centers worldwide. As of 2017, the Marshall Islands ship registry was the second largest in the world, after that of Panama.
Majuro is the capital and largest city of the Marshall Islands. Majuro port is the world's busiest tuna transshipment port in the world, with 704 transshipment totaling 444,393 tons in 2015. Majuro has an international airport with scheduled flights to Hawaii, Federated States of Micronesia, Kiribati, Guam, and Nauru, and flights to domestic destinations around the country.