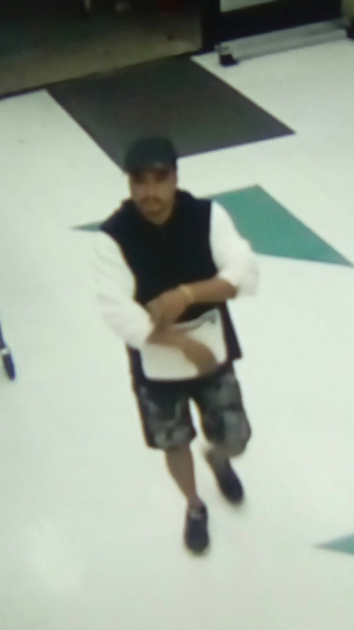 Police are hoping the public will help identify a man who stole a purse from a woman as she entered the Pay-Less Supermarket at the Micronesia Mall in Dededo this morning.
Guam Police Department spokesman Sgt. Paul Tapao said the woman reported that she was walking into the store when an unknown man approached her from behind and stole her purse. The suspect fled toward the bus depot parking lot and got away on a moped.
The suspect is described as having a medium build with a mustache. He was seen wearing a black hat, black-and-white long-sleeve shirt and camouflage board shorts.
Anyone with information about the robbery or the suspect is asked to call police at 472-8911 or Guam Crime Stoppers at 477-HELP (4357).
Source: Google News : https://www.postguam.com/news/local/police-seek-suspect-in-purse-snatching/article_f0af7340-2e84-11e8-980b-4b604d262f83.html