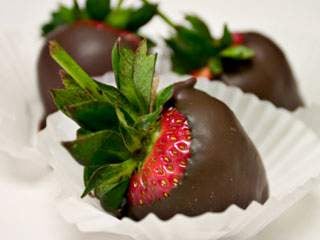 February is notably the month for sweethearts.
Single or taken, however, this event is for anyone who's ever wanted to know and understand the laws of attraction here in Micronesia.
Here's more on an event that will do just that…and all to benefit a worthy cause.
How to Say I Love You – Love Traditions in Micronesia.
That's the theme for an upcoming event hosted by the Richard F. Taitano Micronesian Area Research Center and the University of Guam Endowment Foundation.

"At this event we will highlight the ways we as Micronesians express our love and love can be expressed with couples but really what makes us in unique in Micronesia that we're communal. Our love transcends to our family, our friends our neighbors and even our islands", stated MARC's LaVonne Guerrero-Meno.

But before flowers and chocolates, there was the love stick.

"The love stick is popularized by the island of Chuuk but all the islands have a form of love stick the marshals have it, the kosraeans, and even guam. Back in the 16th century, Guam had the young men, they were called the Uratao they will walk around with these long sticks that the young men, that's how you distinguish the young men from the married men and through the years its changed, up until the 50s the love stick has gone from this fancy, horse hair stick to just the coconut fronds", explained LaVonne.

The event's live demonstrations will be perfectly paired with the ongoing Guam Museum exhibit, "Treasures of FestPac."

He says, "When men and women decide to get married, they have to show they are capable. That they have the skill sets to be able to take care of their family the festpac, in a sense, highlights and showcases the best of the best in what the people of Micronesia have presented."

Further setting the mood, UOG Endowment Foundation's Executive Director Melanie Mendiola says the event will also feature delicious food, drinks, and love songs, of course.

"Our beverages are being sponsored by MicPac and IWS so there will be free flowing beer and wine 0345 there will be chesa from chesa right here in Barrigada and there will be entertainment provided by Andrew Gumataotao and Patrick Palomo so they will be performing a lot of beautiful love songs that many of us are familiar with, in particular a lot of Chamorro love songs", said Mendiola.

And, it's all to benefit a worthy cause.

She also stated, "The event is to support the Micronesia area research center all of the proceeds raised go towards supporting MARC and its various programs."

The event is set for Friday, February 16 at the Guam Museum from 6 to 9 p.m.
To purchase a ticket, visit Support UOG dot org or call 735-2955.
Tickets are 40-dollars in advance and 50-dollasr at the door.
Source: Google News : http://www.kuam.com/story/37465716/2018/02/Friday/how-to-say-i-love-you-love-traditions-in-micronesia-set-for-friday-february-16