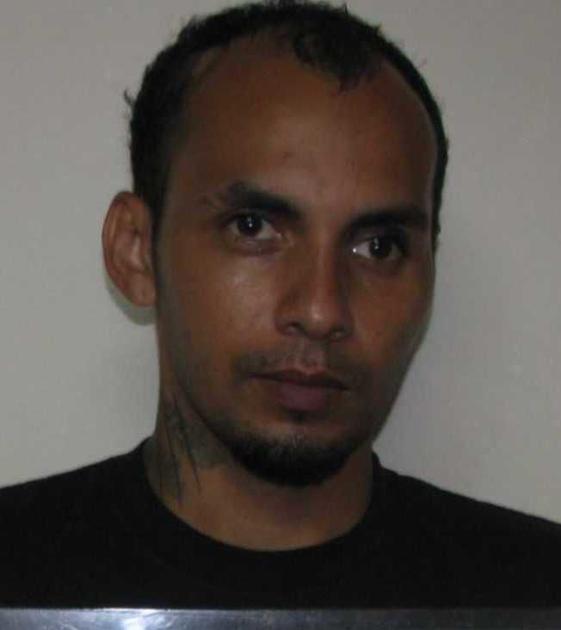 A man who allegedly attempted to cash a second forged check at a second Pay-Less Supermarkets store gave suspicious clues, including misspelling hundred as "hunedred" on the checks, the prosecution stated in a complaint filed Tuesday.
On Dec. 17, the Guam Police Department received a forgery complaint from the Oka Pay-Less store in Tamuning. A store employee stated a man who claimed to be "Gary Santos" had arrived and was looking at a cellphone.
A day earlier, another "Gary Santos" had cashed a forged check for $1,000 at the Yigo Pay-Less. It was not until after the check was cashed and the suspect had left that the Yigo Payless staff noticed the check was forged.
"Payless staff had noticed that the check was forged due to hundred being misspelled as 'hunedred" on the check and the check indicates it belongs to the Pacific Islands Club," court documents state. A surveillance video from the Yigo Pay-Less transaction involving "Gary Santos" was disseminated to all Pay-Less stores.
The employee at the Tamuning Pay-Less store noted the check that was being used at the Oka location had the same misspelling and looked the same as the forged check that had been used at the Yigo location, court documents state.
When the store employee was inspecting the check closely, the suspect became angry and belligerent. After the arrest, the suspect stated he had trouble breathing and was taken to Guam Memorial Hospital.
While at GMH, "Gary Santos" referred to himself as Gerard Deguzman Belga, which turned out to be his name.
Belga was charged with one count of forgery and another count of attempted forgery.
In another incident, on Dec. 17 at the Micronesia Mall Pay-Less, a man identified as Andrew Richard Mendiola Cruz attempted to cash a check with smudged borders.
The check was for $954. The check showed signs of having been previously wet.
When police interviewed the defendant, he said he was supposed to get a $100 cut if he cashed the check for another person. Cruz was charged with one count of attempted theft.
Source: Google News : https://www.postguam.com/news/local/alleged-forger-busted-after-misspelling-hunedred-on-checks-twice/article_1273f47c-02ad-11e9-9978-4ba880697159.html